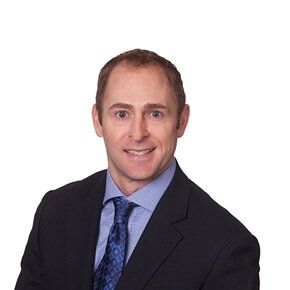 Charles Cooper
Charles Cooper has joined First International Bank & Trust as a Private Banking Manager. Charlie, who is based in Fargo but will work with clients all over the state, has nearly two decades of experience in financial services. A relatively new program at FIB&T, private banking offers one-on-one service, designed to suit the needs of affluent and emerging affluent clients. When the opportunity to manage and help design the new program presented itself, Charlie knew it was the right fit for him.
Charlie's goal is to build solid financial plans for his clients and make them feel confident in their choices. Having open and honest conversations is part of that relationship and trust building process. His passion is helping his clients realize their dreams, which aligns perfectly with FIB&T's commitment to put the customer first. He feels the bank's approach of collaborative thinking to find timely and purposeful solutions leads to a great client experience.
A NDSU graduate, Charlie is a devoted Bison fan. He's attended each of the team's seven Division 1 National Championship football games. He earned a Bachelor of Science degree in Agricultural Economics and his Masters of Business Administration from NDSU. He and his wife, Kelly, married on Valentine's Day. The couple has two daughters, MacKenzie and Ava. When not at the bank setting course for his clients' financial success, Charlie can often be found at the golf course. An avid golfer, attending The Master's is on his bucket list. Contact Charlie or any member of our wealth management team at First International Bank & Trust for assistance checking off your bucket list items.